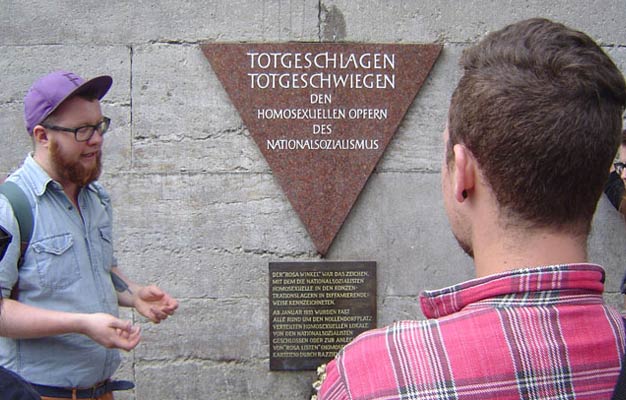 Queer Berlin Tour
Ceci est une toute nouvelle offre que nous vous proposons - il est déjà possible de réserver des billets pour cette offre et les informations en français seront bientôt disponibles.
Berlin is the queer capital of Europe and has been a pioneer of gay and lesbian rights since the late 19th century.
On this Queer Berlin tour we will explore Berlin's gay neighbourhood, Schöneberg, home of Marlene Dietrich and chronicled by Christopher Isherwood and Otto Dix.
Change de date sans frais Change de date sans frais
Vous pouvez maintenant changer de date sans frais! Utilisez simplement le formulaire sous "Contactez nous" ou envoyez-nous un e-mail pour nous informer de la nouvelle date au plus tard 5 jours avant la date réservée.
Itinéraire
Queer Berlin Tour
Adresse
Neue Promenade 3, 10178 Berlin
Service Client

+33 1 77 51 34 00
Vous avez besoin d'aide pour votre réservation ? Nous sommes là pour répondre à toutes vos questions.